Round 3 of Jamaica! Have you ever found yourself continually returning to places you've been? Yes?! Me, too!
Warm sunshine, sandy beaches, crystal clear waters, beautiful mountains, beef patties, Blue Mountain Coffee, and good vibes are just a few of the things that come to mind when I think of Jamaica.
We stayed at the Hilton Rose Hall Resort & Spa in Montego Bay and had an amazing time. We had an itinerary filled with some fun experiences as well as some rest and relaxation.
Bike riding in the Blue Mountains? Yes, please!
Good food? Yes, please! Our lunch was delicious and gone before I took any photos of it. Just know it was delicious jerk chicken with veggies and savory seasoned rice!
Good coffee? Yes, please! And learning a bit more about the process was pretty awesome, too.
Beautiful views? Yes, please!
We ended our bike tour at a little waterfall nestled into the Blue Mountains. Refreshing is an understatement at the end of a warm bike ride down the mountains. :-)
Day 2:
The Hilton Rose Hall Resort & Spa took the liberty to schedule an itinerary for a relaxing day at our resort. From breakfast to a private cabana to massages to a romantic candelight dinner; we definitely felt pampered and enjoyed their TLC. It just so happened to be my wife Staci & I's, 17th wedding anniversary which made this day of good vibes and relaxation the perfect way to celebrate.
We also had some free time to explore in and around the property & found some really cool spots & scenery!
And we can't forget the amazing Jamaican sunset we experienced!
Day 3:
Even though this was my 3rd time in Jamaica, I had never made it to Negril during my earlier visits! I was excited to see a day in Negril on our itinerary.
We spent the whole day in Negril. We settled at 7 Mile beach at Woodstock where we enjoyed some fun in the sun, a delicious lunch of Conch Fritters & Jamaican Jerk Chicken Sandwiches, and a hopping' beach party with lots of laughs.
We then made our way over to the famous Rick's Cafe for some photos and to catch sunset. Some rain rolled in right around sunset, so we didn't get to capture the best evening sky for it; but definitely got some good pics and got to experience the crazy fun vibes with the cliff jumping.
This guy's name is Tiger. He does some phenomenal stunts and jumps at Rick' Cafe. And he surely gets the crowd going! Would you jump?!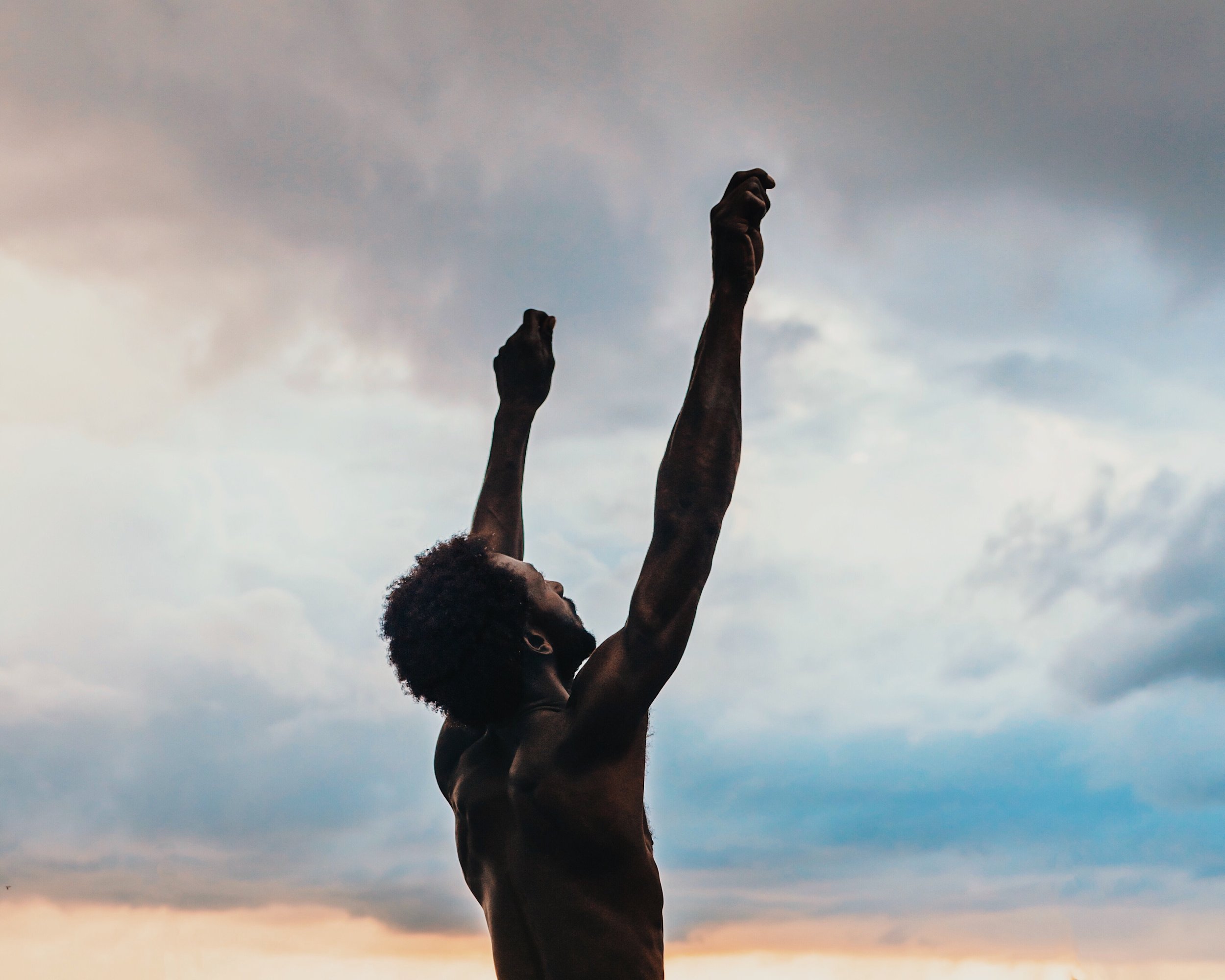 Some rain rolled in which means the flag must come down.
Day 4:
Rose Hall Great House! Okay, I don't get freaked out too easily, but this tour isn't for the faint of heart. Let's just say Annie Palmer wasn't a very nice woman & even Johnny Cash wrote a song about her & the Rose Hall Great House. You can check out the full story here.
A big thanks to Jamaica Tourist Board for hosting us in your beautiful country. Definitely put Jamaica on your list of places you must visit! The beaches alone will impress you! But Jamaica also has a wonderful culture, vibe, and an array of experiences and activities that will not disappoint!